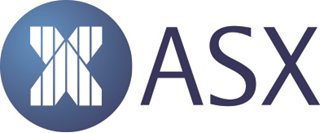 ASX
ASX is one of the world's leading financial market exchanges, offering a full suite of services, including listings, trading, clearing and settlement, across a comprehensive range of asset classes. As the first major financial market open every day, ASX is a world leader in raising capital, consistently ranking among the top five exchanges globally.

With a total market capitalisation of more than $1.9 trillion, ASX is home to some of the world's leading resource, finance and technology companies.

Our $68 trillion interest rate derivatives market is the largest in Asia and among the biggest in the world. ASX's network and data centre are connected to leading financial hubs.

Speed, reliability, state-of-the-art technology and the diversity of the user community, are fundamental to the success of the Sydney-based ASX Australian Liquidity Centre.
We operate in a world class regulatory environment, meeting the highest global standards.

Our clearing houses are among the most secure and well capitalised in the world, and help underpin the stability of Australia's financial markets.
ASX Collateral tri-party services

BNP Paribas Securities Services
BNP Paribas aim to be the benchmark European bank with a global reach, the preferred long-term partner to our clients, and a contributor to responsible and sustainable global development. BNP Paribas Securities Services is wholly-owned subsidiary of the BNP Paribas Group and one of the highest-rated asset servicing banks in the industry. We are a multi-asset servicing specialist committed to helping our clients achieve their ambitions both in terms of investments and cross-border distribution across our extensive network covering approximately 90 markets.
With an in-depth knowledge of global markets across multiple asset classes and currencies, we have supported securities lending and borrowing activities for many years. Our seven desks world-wide cover established securities lending and borrowing markets and provide in-depth knowledge of local market trends and across multiple asset classes. Our complete securities lending and borrowing programs provides the flexibility to lend and borrow assets in a variety of ways and our proven track record is the result of strong trading expertise, robust risk management policies and controls and the continuous development of operational efficiencies, backed by the strength of our balance sheet.

BNY Mellon Markets
BNY Mellon Markets provides comprehensive execution, liquidity, financing and collateral solutions, fully integrated within the asset servicing ecosystem of the world's largest custodian.
Markets is BNY Mellon's trading and financing business, designed to meet all of the cash and collateral investment needs of clients across our entire enterprise. The business is focused on delivering four key capabilities to our clients:

Execution: accomplish your trading activities across FX, fixed income and equities markets.

Liquidity: earn yield on excess or unallocated cash through overnight investment vehicles, including money market funds.

Financing: raise cash by pledging securities in exchange for funding in the repo market, or earn additional yield on your assets through securities lending.

Collateral: support your collateralized trading through the segregation of assets in margin accounts or via our end-to-end collateral administration services.
When you trade with Markets, you'll enjoy unparalleled straight through processing. That's because assets held in custody with BNY Mellon can be put to work immediately, enabling you to achieve your investment goals with maximum efficiency.
You'll also be able to execute more securely, as the entire transaction life cycle takes place within the safety of the BNY Mellon custody and trading ecosystem. This removes unnecessary steps in the trade workflow chain and minimizes the potential for operational risk.
For more information about BNY Mellon Markets, and how we can help you accomplish your investment goals, please contact markets@bnymellon.com, or reach out to your usual BNY Mellon relationship manager.

IHS Markit
IHS Markit is a world leader in critical information, analytics and solutions for the major industries and markets that drive economies worldwide. We deliver next-generation information, analytics and solutions to customers in business, finance and government, improving their operational efficiency and providing deep insights that lead to well-informed, confident decisions. IHS Markit has more than 50,000 key business and government customers, including 85 percent of the Fortune Global 500 and the world's leading financial institutions. Headquartered in London, IHS Markit is listed on the Nasdaq under the symbol INFO and committed to sustainable, profitable growth.

Northern Trust
Northern Trust Corporation (Nasdaq: NTRS) is a leading provider of wealth management, asset servicing, asset management and banking to corporations, institutions, affluent families and individuals. Founded in Chicago in 1889, Northern Trust has a global presence with offices in 22 U.S. states and Washington, D.C., and across 22 locations in Canada, Europe, the Middle East and the Asia-Pacific region. As of June 30, 2020, Northern Trust had assets under custody/administration of US $12.1 trillion, and assets under management of US $1.3 trillion. For more than 130 years, Northern Trust has earned distinction as an industry leader for exceptional service, financial expertise, integrity and innovation. Please visit our website or follow us on Twitter.

With offices in 11 locations across Asia Pacific - Beijing, Bengaluru, Hong Kong, Kuala Lumpur, Manila, Melbourne, Pune, Seoul, Singapore, Sydney and Tokyo – and servicing clients in the Australia-New Zealand market since 1993, Northern Trust is a full-service provider offering a comprehensive range of customized asset servicing, asset management and capital markets solutions including brokerage, securities lending, transition management services, and foreign exchange to institutional and investment manager clients. Northern Trust is a the third largest custodian in the Australian market by assets under custody according to Australian Custodial Services Association (ACSA) data as of December 2019.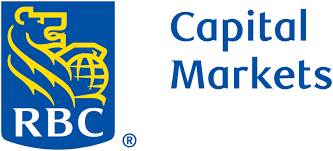 RBC Capital Markets
RBC Capital Markets is recognized by the most significant corporations, institutional investors, asset managers, private equity firms, and governments around the globe as an innovative, trusted partner with an in-depth expertise in capital markets, banking, and finance. We serve clients from 70 offices in 14 countries across North America, the UK, Europe and the Asia-Pacific region. Our more than 7,900 professionals deliver the experience and insights required to raise capital, access markets, mitigate risk and acquire or dispose of assets for clients worldwide. We are consistently ranked, by third-party sources, among the 10 largest and most significant investment banks globally.
RBC Capital Markets is part of Royal Bank of Canada (RBC), a leading, diversified provider of financial services and one of the strongest banks globally. Founded in 1864, RBC is one of the world's largest banks and fifth largest in North America based on market capitalization. With a strong capital base and consistent financial performance, RBC is among a small group of highly rated global banks.

J.P. Morgan
J.P. Morgan's Investor Services business safekeeps, values, clears and services securities and portfolios for institutional investors, with $23.5 trillion in assets under custody. We are a global leader in providing innovative solutions, helping clients in more than 90 markets optimise efficiency, mitigate risk and enhance revenue through custody, asset and fund servicing, collateral management, securities lending and derivatives clearing. In Australia and New Zealand, we offer a comprehensive range of core and specialised solutions to superannuation funds, investment managers and other institutional investors. We tailor solutions specifically for our clients' needs, combining a wide range of products with the market-leading services of a top-tier investment bank.
Visit the company website to learn more.