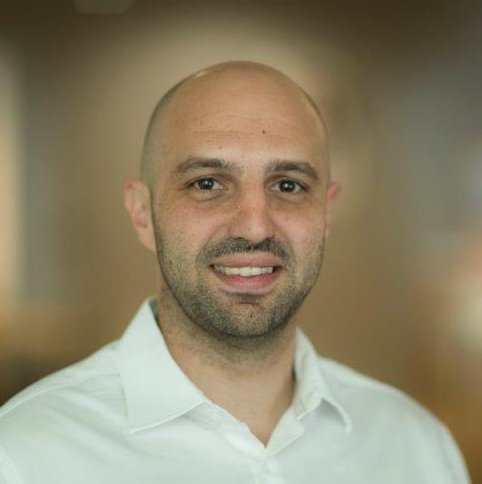 Joshua Altit
Head of Portfolio Execution
Cbus
Josh joined Cbus in 2016. He is responsible for trading, exposure management and portfolio optimisation activities for the Fund. Prior to joining Cbus, Josh was an executive director at Goldman Sachs.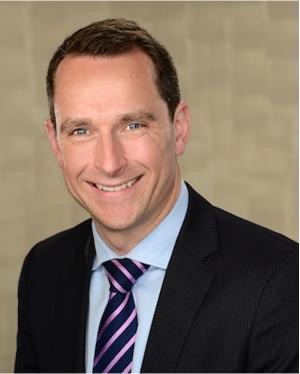 Sasha Conoplia
Manager, ASX Collateral and Rates Sales
Derivatives & OTC Markets, ASX
Sasha is Sales Manager, Settlement & Collateral in the Derivatives and OTC Markets Business Development team at Australian Securities Exchange ("ASX").
Derivatives & OTC Markets provides products and services related to Interest Rate Derivatives including futures, swaps and options, OTC Clearing, Settlement, Collateral, Commodities and Equity Derivatives to banks, brokers, asset managers, institutional investors and hedge funds.
Sasha is responsible for connecting clients to ASX Collateral, the only fixed income, tri-party repo, securities lending and collateral management service provider in Australia that mobilises collateral directly with the ASX's Centralised Securities Depository, Austraclear. This helps clients optimise operational efficiencies, reduce risk, maximise returns and gives them more time to focus on core activities.
He also advises clients on Austraclear transaction services and solutions including the build out of Austraclear's multi-currency capabilities. Austraclear combines settlement and technology solutions to deliver market-leading depository, registration, cash transfer and settlement services for debt securities.
Prior to joining ASX, Sasha was Head of Global Securities Financing at Commonwealth Bank and has also worked at Macquarie Bank in Sydney and London and Bankers Trust.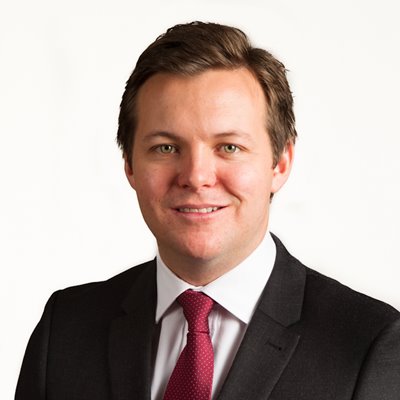 Stuart Corradini
Associate Portfolio Manager in the Liquidity, Fixed Income and Markets
First State Super
Stuart is an Associate Portfolio Manager in the Liquidity, Fixed Income and Markets team at First State Super. He is primarily responsible for portfolio exposure management and execution across multiple asset classes and products (listed and OTC), and works across the Fund to design and develop hedging and trading approaches for internal strategies including the Funds active asset allocation processes, equity portfolios, currency and derivative overlay strategies. Stuart joined First State Super in January 2014 and in this time has worked on establishing the Funds direct investment capabilities, governance frameworks and strategies for derivative overlays, portfolio rebalancing, cash management, and securities finance. Prior to this, Stuart was Product Manager for Diversified Strategies at Perpetual Investments where he was dedicated to the development and business management of multi asset and systematic equity portfolios. Stuart is a CFA Charterholder and holds a Bachelor of Commerce from the University of Adelaide. He is a member of the CFA Institute and CFA Society of Sydney.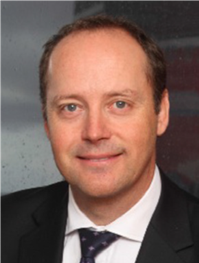 Stewart Cowan
Executive Director, Head of APAC Securities Finance Product
IHS Markit
Stewart is based in Sydney and is responsible for IHS Markit Securities Finance product across Asia Pacific.
IHS Markit Securities Finance customers leverage the most extensive global securities lending and finance data to optimise trading efficiency, enhance investment decision making and manage securities lending programs.
Stewart's role covers regional business strategy, including new markets, data and solutions as well as driving new consulting services and regulatory reporting solutions.
Stewart has 30 years of experience in the financial services industry with 15 years in securities finance. Stewart recently served at Digital Asset Holdings as Senior Product Manager for Enterprise Solutions presenting distributed ledger technology and smart contract product solutions and concepts. Prior to this, Stewart served at JPMorgan as the Asia Pacific Head of Product and Portfolio Advisory for Agency Lending, responsible for the business growth and client management for Agent Lending across the Asia Pacific franchise. Stewart has also worked at State Street and Perpetual Trustees.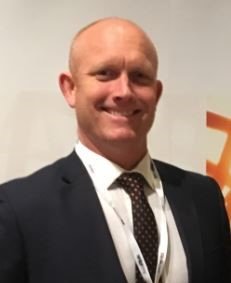 Mike Davies
Director of Sales and Markets
BNY Mellon
Mike Davies has over 20 years' experience in financial markets across multiple products.

For the last 2 years Mike has been at The Bank of New York Mellon driving their collateral management and markets products in Australia and New Zealand. Prior to BNY Mike was at Citibank for 4 years looking after Citi's Agency Securities Lending clients, JPMorgan launching their collateral management solution in the Australian market and ANZ within the Securities Lending Principal trading Product & Risk team. Mike also lived in Europe for 10 years working mainly for German banks across Risk and Fixed Income trading.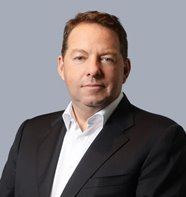 Mark Faulkner
Co-Founder
Credit Benchmark

Mark has an established track record in bringing transparency to rapidly-developing areas of financial services. Alongside his business partner Donal Smith, he co-founded Credit Benchmark in 2013, introducing the world's most comprehensive source of consensus credit risk data. In 1994, Mark spotted an opportunity to provide customers in the securities financing industry with independent specialist advice and services. The company he founded, Data Explorers, became the leading provider of securities lending data across all global market sectors, and was acquired by IHS Markit in 2012. Mark graduated from the London School of Economics and held management roles at LM Moneybrokers, Goldman Sachs and Lehman Brothers.
In 2004 Mark wrote "An Introduction to Securities Lending" It was Commissioned by International Securities Lending Association and Endorsed by Association of Corporate Treasurers; British Bankers' Association; The London Stock Exchange' National Association of Pension Funds and The Securities Lending and Repo Committee. The booklet was subsequently translated into many languages and remains accessible for free on numerous websites.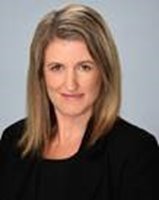 Hayley Fenn
Market and Financing Relationship Manager
BNP Paribas Securities Services
Hayley joined Securities Services in 2006 and is currently a Product Relationship Manager in the Market and Financing team (MFS) with particular focus on Agency Securities Lending. In her role, Hayley is responsible for managing relationship and strategy for BNP Paribas Agency Lending clients in APAC.
Hayley has held a number of roles in her time at BNP Paribas including managing the third party Investment Manager Services (IMS) team as well as serving as a Client Service Manager for 5 years on strategic clients.
Hayley transitioned into MFS in 2016, joining first as a Foreign Exchange Dealer before taking on her current role at the beginning of 2018, combining over 20 years' experience in financial services. Prior to joining BNP Paribas Hayley worked in Foreign Exchange for M&G Investments, based in London. Hayley has a Bachelor of Economics from Macquarie University.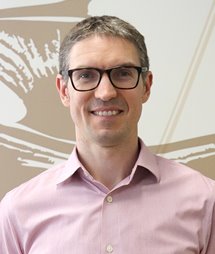 Dr Richard Finlay
Senior of Market Operations
RBA
Dr Richard Finlay is the senior manager of market operations, the section of the RBA that implements monetary policy. Richard has also worked in the Reserve Bank's Economic Group, Note Issue department, and overseas offices. Prior to that, he worked at the Bank of England and Allco Finance Group. He holds a PhD in mathematical statistics from Sydney University, a PhD in economics from UNSW, and has published extensively on mathematical statistics, macroeconomics, and finance.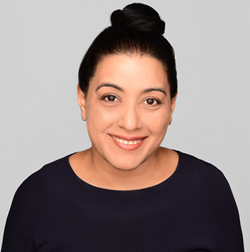 Natalie Floate
Head of Market & Financing Services, Asia-Pacific
BNP Paribas Securities Services
Natalie Floate joined BNP Paribas Securities Services in May 2003 as Head of Liquidity Services managing the agency securities lending activities in Australia. Since this time activities in the region have grown Natalie now has responsibility for our Markets & Financing services in Asia Pacific encompassing agency and principal securities lending, foreign exchange, cash and financing products, collateral management, passive hedging services and agency execution services.
Prior to joining BNP Paribas Natalie worked for The Bank of New York in London where she held the position of Vice President in the Securities Lending Division responsible for relationship management and business development in Europe. Prior to this Natalie was an Assistant Vice President in the Worldwide Product Development team, with sector responsibilities for Investment Managers and market responsibility for the Middle East and South Africa. Natalie has previously held positions with State Street London in Product Development and Relationship Management, having moved to London from State Street Sydney where she held Relationship and Operations Management roles.
Natalie currently chairs the Australian Securities Lending Association, is a member of the Pan Asian Securities Lending Association and is an Associate of the Australian Institute of Company Directors.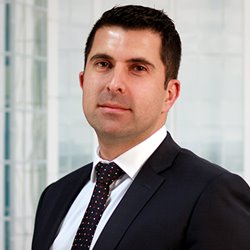 Tony Georgievski
Relationship Manager, Agency Securities Lending
J.P. Morgan
Based in Sydney, Tony Georgievski is an Executive Director in J.P. Morgan's Securities Services business, leading the A&NZ Agency Securities lending relationship management team. Tony's main responsibilities are to coordinate all aspects of the clients lending programs across global markets, identify and assist with revenue optimisation of client portfolios and manage continual innovation of the program, working closely with the product team and keeping abreast of industry and regulatory updates.

Tony has been with J.P. Morgan for over 15 years, with his core tenure in agency securities lending. Prior to his current role, Tony was a fiduciary portfolio manager, responsible for the AUD cash collateral management. His experience in agency securities lending dates back to when he was a trader on the securities lending desk for 4 years, tasked with coverage of Asian markets trading for global clients.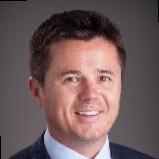 Phil Garrett
Managing Director
Tír na nÓg
With over 20 years experience developing & managing business units within the global markets and FICC (Fixed Income, Currency & Commodities) divisions of the world's biggest firms, Phil Garrett brings his unique skill set leveraging his expertise in liquidity; collateral; balance sheet; implementation, optimisation and risk management.
Prior to founding Tír na nÓg, Phil has held trading, development and client coverage roles with State Street (Managing Director, head of Securities Finance for Australia and New Zealand, and head of alternative financing solutions for Securities Finance for Asia), Barclays (head of repurchase and money markets Asia) and UBS (head of sales for structured finance and repo) in Asia.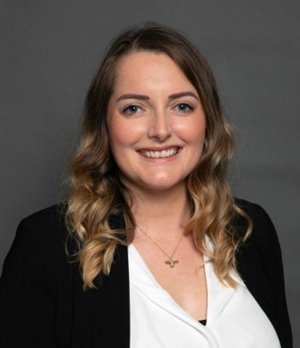 Grace Hayman
Securities Lending Relationship Manager
Northern Trust Corporation
Grace Hayman is a Senior Relationship Manager for Securities Lending at Northern Trust, based in Sydney. She is responsible for ensuring that securities lending clients in Australia and New Zealand benefit from local servicing as well as identifying and driving forward innovative solutions. Grace collaborates with global teams to ensure quality and coordinated services from our operations, trading and investment areas. Grace is also responsible for leading securities lending business development efforts in the region and supporting the client growth in the region.

Prior to this role, she has spent over three years in Singapore managing complex client and prospect securities lending relationships, including sovereign wealth funds and central banks in South East Asia. In addition, Grace has worked in our London team for four years in both the Client Management and International Product team. Grace focused on delivering solutions for clients including managing the on-boarding of third-party lending clients, borrower on-boarding and bespoke trade structures.
Grace started at Northern Trust as a member of the Global Opportunities in Leadership Development (GOLD) programme, during which she completed rotations in NTAM Fixed Income Product Management, Investment Risk & Analytics Services, Transition Management and Institutional Investor Group Client Services. Grace earned a BS (Hons) in Economics from the University of Bath.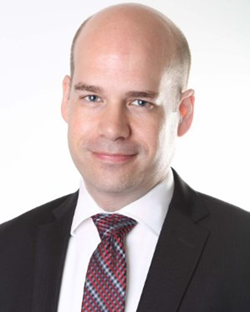 Joris Hillmann
Head of Capital Markets
AustralianSuper
Joris heads the Capital Markets team at AustralianSuper. In this role, he oversees implementation and trade execution for investment decisions across public markets including equities, fixed income, currency and derivatives. He is also responsible for developing new capabilities which leverage the Fund's competitive advantages of growth, size, scale and long term investment horizon.
Joris has over 20 years' experience in asset allocation and exposure management, treasury and stock lending, investment risk management and governance, strategic and tactical portfolio construction, portfolio management and trading, team leadership and coaching.
Prior to joining AustralianSuper, Joris managed a range of fixed income and currency portfolios at Macquarie Investment Management in London/Sydney. He commenced his career at ING Investment Management in the Netherlands.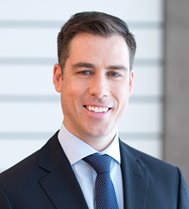 Hugh Leonard
Director Repo Sales & Trading
RBC Capital markets
Hugh is a Director on the repo desk in Sydney, which is the trading hub for Repo at RBC in the APAC region.
Hugh has global repo experience, having worked in the UK for RBS building their EM and structured credit repo business. Hugh then moved to Sydney with RBS to continue to build out their repo presence in Australia. Following that, Hugh moved to ANZ to build out their AUD repo business throughout the APAC region over the next 3 years. Hugh has now been with RBC for 2 years on their repo trading desk.
Hugh has Bachelor of Finance and Banking from Murdoch University, Western Australia.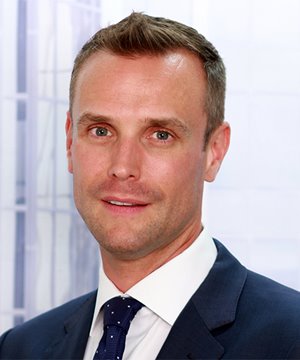 Robert Nichols
Executive Director
J.P. Morgan, Australia
Rob, Executive Director, is head of Prime Finance for Australia at JPMorgan. Rob has 14 years Equity Finance experience including three years in London and six years in Hong Kong in addition to his time in Australia. Rob is the current Chairman of Australian Securities Lending Association (ASLA) as well as sitting on the ASLA Executive Committee.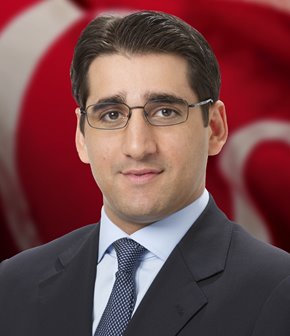 Zubair Nizami
Head of Securities Lending Trading – Asia Pacific
Brown Brothers Harriman (Hong Kong) Limited
Zubair Nizami joined Brown Brothers Harriman (BBH) in February 2013 and serves as the Head of Securities Lending Trading for the Asia Pacific region. His primary responsibility is to manage securities lending relationships with borrowers in the region.
Mr. Nizami has over 15 years' experience in the securities lending industry. Prior to his current role, he was a Senior Securities Lending Trader for the Robeco Group, based in Hong Kong. In this capacity, he had direct oversight of trading strategy and execution in the region. He began his career at Northern Trust in 2005 supporting securities lending activities and subsequently rose to the position of Senior Securities Lending Trader within the firm.
Mr. Nizami received a Bachelor of Science degree in Business Management with First Class Honors from King's College, University of London. He also represents BBH on the Executive Committee of the Pan Asia Securities Lending Association (PASLA).
Chunhua Ou
Executive Director, Head of Agency Securities Lending Relationship Management, APAC
J.P. Morgan
Chunhua is based in Hong Kong and leads the relationship management team for J.P. Morgan Agency Securities Lending in APAC. Her team is based across Hong Kong, Sydney and Tokyo, and is responsible for supporting Agency Securities Lending clients across the region.
Chunhua has been with J.P. Morgan since 2004, having previously held various roles in sales and relationship management across custody and fund services, collateral management, cash management, and structured trade finance in Singapore and New York.
Chunhua holds a Bachelor of Business Management degree from Singapore Management University, and is a certified Financial Risk Manager.
Malcolm Poes
Portfolio Manager Exposure Management
SunSuper
Malcolm Poes is Portfolio Manager Exposure Management for SunSuper. He is responsible for enhancing capabilities for the Fund including derivative exposure implementation and management alongside Securities Lending to provide additional balance sheet flexibility and liquidity management with a focus on risk management. He also provides expertise in ISDA documentation, Repos, structured products, and Derivatives agreements. Additionally, focussing on OTC Collateral management and optimisation, evaluation and execution of practical and efficient solutions for the Fund's broader market activities. Prior to joining Sunsuper he designed and implemented the Securities Lending, Treasury, Balance Sheet Liquidity and Collateral Management functions for AustralianSuper. His previous roles have also included Treasury, Trading and Management for Goldman Sachs, JB Were and briefly with Lloyds Bank Australia and has broad experience in front office capacities including Money Market, Fixed Interest and Currency. Malcolm holds a Bachelor Degree in Economics, a Masters of Applied Finance and an M.B.A in Finance.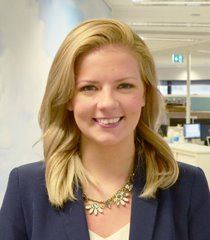 Kate Saulenas
Analyst within the Portfolio Analytics and Research Group
SunSuper
Kate Saulenas is an Analyst within the Portfolio Analytics and Research Group at Sunsuper and has worked in the ESG, Equities, and Asset Allocation teams. Currently, her role primarily focuses on portfolio construction in public markets. During her tenure at Sunsuper, she has pioneered projects relating to carbon footprint measurement and diversity within the investment management profession. Previously, Kate interned at the Office of Federal Sustainability at the White House. She holds a Bachelor of Science from Cornell University, NY.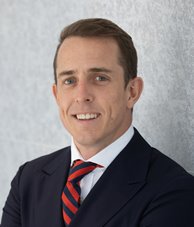 Hendrik van Senden
Liquidity Manager, Funding and Balance Sheet
NSW Treasury Corporation (TCorp)


Hendrik is the Liquidity Manager in TCorp's Funding and Balance Sheet team. TCorp is the central borrowing authority for the New South Wales government and Hendrik is responsible for managing the liquidity risks associated with funding the debt requirements of the NSW government family. TCorp has a balance sheet of around A$70 billion and an annual funding programme of between $A5bn and $15bn.

Prior to joining TCorp, Hendrik was Senior Dealer at ING Bank Australia which included two offshore stints in the Singapore and New York businesses.

Hendrik has a Bachelor of Commerce and Arts from the University of Wollongong majoring in Finance, Economics and Psychology and a Masters in Economics from University of New South Wales.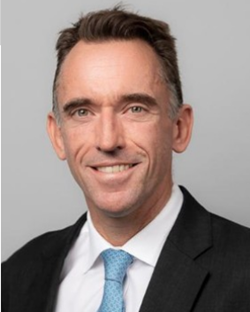 Jason Steed
Head of Equity Research for Australia
J.P. Morgan
Jason Steed is J.P. Morgan's Head of Equity Research for Australia. In addition, he leads the firms Australian Equity Strategy and ESG teams. Jason joined J.P. Morgan in 2008 to lead coverage of the Australian Utilities sector. In 2009, he added coverage of Building Materials and Steel. Over 2010-15, Jason was consistently ranked in the top-3 by Peter Lee and other surveys for Utilities and Building Materials. In 2013, he was ranked Australia's #1 sell-side analyst across all sectors in the East Coles Survey.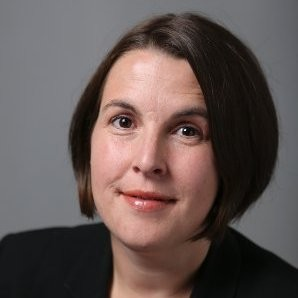 Claire Thornton
Senior Manager, Balance Sheet Management
AustralianSuper
Claire joined AustralianSuper in 2014 and is currently Senior Manager of the Balance Sheet Management function within Capital Markets. In this position, she is responsible for securities lending, collateral management and liquidity risk management for the fund.
Claire has held several roles in her time at AustralianSuper, including establishing and leading the exposure management function and as Senior Manager, Investment Options undertaking portfolio construction for multi-asset class investment options.
Claire has over 20 years' experience in investment and treasury roles held in London and Melbourne, including cash and credit portfolio management, FX and equity derivative hedging strategies, portfolio construction and liquidity risk management. Prior to joining AustralianSuper, she was Assistant Treasurer at Medibank Private.
Claire holds a B Bus (Banking and Finance) degree from Monash University, and is a CFA charter holder.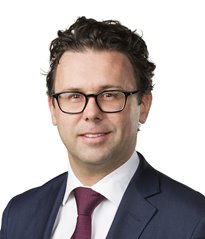 Sam Watkins
Head of Asia Pacific Synthetic Equity Distribution and Head of Equity Derivative Sales in Australia and New Zealand
Goldman Sachs
Sam is head of Asia Pacific Synthetic Equity Distribution and head of Equity Derivative sales in Australia and New Zealand. His team is responsible for designing the distribution of synthetic equity products to global institutional clients, with a focus on providing access to Asian markets. In Australia and New Zealand, Sam's team designs and executes equity derivative transactions with sovereign wealth and superannuation funds, insurers, banks, corporations and asset managers. He joined Goldman Sachs in 2014 as an executive director and was named managing director in 2017. Prior to joining Goldman Sachs, Sam was a director at Deutsche Bank and joint-head of derivative sales at Macquarie Bank. Sam earned a Bachelor of Agricultural Economics (Honors) from Sydney University with majors in Accounting and Finance.