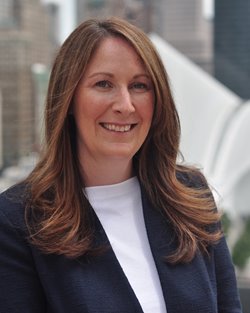 Nancy Allen
Global Product Owner
DataLend
Nancy Allen is a global product owner of DataLend, the securities finance market data division of EquiLend. Nancy has more than 20 years of experience in the global securities finance market. As global product owner, she has responsibility for the strategic development and growth of the DataLend product suite. Nancy joined DataLend from Northern Trust, where most recently she was senior vice president and head of international fixed income securities lending trading, based in London. Previously, Nancy held various positions in securities finance at Northern Trust, State Street and Deutsche Bank. She has a Bachelor of Science degree in Business/Managerial Economics from Cornell University in Ithaca, New York.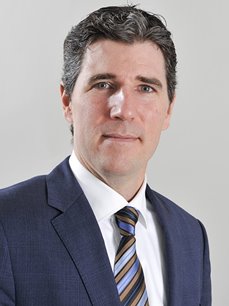 Matt Brunette
Global Head of Financing
Norges Bank Investment Management
Matt manages the Financing department for NBIM, which is part of the Asset Strategies investment area. His team is responsible for cash management and securities lending on the combined equity and fixed income portfolio.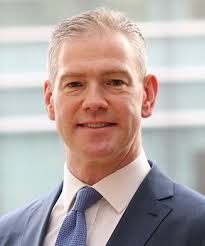 Ben Challice
Global Head of Trading Services
J.P. Morgan
Ben Challice is the Global Head of Trading Services which comprises the Agency Lending and Collateral Management businesses which sit in the Securities Services division of the CIB.

Ben has 20 years securities financing experience, beginning his career in 1999 on the equity finance desk at Goldman Sachs in London.

In 2004 Ben joined Lehman Brothers, responsible for securities financing sales trading, he then moved to Nomura post the acquisition of Lehman's International operations in 2008, where he ultimately managed the global Prime Finance business.

After departing Nomura at the end of 2015, he joined financial technology firm Pirum System as their Chief Operations Officer, defining the strategy and product roadmap, before joining J.P.Morgan in October 2017.

Ben holds a BSc in Information Technology and Management from King's College University, London.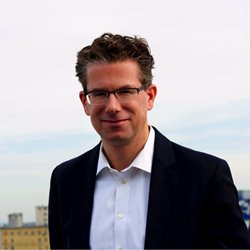 Michael Cyrus
Head of Collateral Trading and FX
DekaBank
Michael Cyrus is Head of Collateral Trading and FX at DekaBank. Collateral Trading at DekaBank encompasses Fixed Income Repo, Securities Lending, Equity Finance, Structured Collateralised Solutions and FX. He joined DekaBank from RBS London, where he was global Co-Head of Short Term Markets and Financing responsible for Repo, collateralised Funding, FX and Interest Rate Prime and ETD. Before RBS, Michael was Head of Credit Financing and Collateral Trading (CFCT) at Dresdner Bank in London focusing on Emerging Market Repo, Equity Finance, Tri-Party Repo and synthetic financing in fixed income and credit markets. He started his career at Dresdner Bank in Frankfurt as a Business Manager. Michael has a wealth of experience in the short term money-, repo- and securities lending and financing markets as well as in treasury operations. He holds a degree in economics from the University of Hamburg.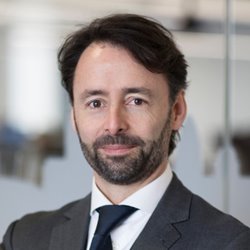 Grant Davies
Head of Sales
EquiLend
Grant Davies is Head of Sales EMEA for EquiLend, the global technology company for the securities finance, collateral and swaps industries. Grant has more than 25 years of experience in the finance industry, primarily focused on securities finance markets including securities lending, repo and collateral across equities and fixed income. Prior to leading EMEA sales at EquiLend, Grant held sales, relationship management and trading roles at firms including Goldman Sachs, BNY Mellon, HSBC, J.P. Morgan and iShares, as well as consultancy CORE Collateral and trading platform MatchBox. Grant is the founder and board member of the Securities Finance Charity Ball and an active member of the Worshipful Company of International Bankers.
Donato D'Eramo
Managing Director Securities Finance
RBC Investor & Treasury Services
Donato (Don) D'Eramo is Managing Director and Global Head of Securities Lending at RBC Investor and Treasury Services (RBC I&TS) based in Toronto. Don has 30 years of experience in financial services including more than 20 years in the securities lending business. Prior to joining RBC I&TS in June 2015, he served as Head of Securities Finance for State Street Global Markets in London, UK, responsible for strategy development and oversight of the business in Europe, the Middle East and Africa. Before moving to London in 2010, Don spent 12 years in State Street's Toronto office where he set up the company's Canadian lending desk and subsequently served as Head of Trading in Canada for Securities Finance. Don holds a Bachelor of Arts degree in Economics from York University.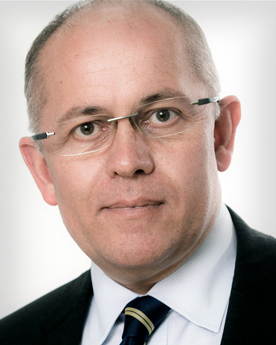 Nigel de Jong
Head of Sales and Relationship Management, RepoClear
LCH
Nigel de Jong is Head of Sales and Relationship Management at LCH RepoClear, responsible for driving all RepoClear product sales as well as managing client and member relationships across both LCH Ltd. and LCH SA.
Nigel is an industry veteran with over 30 years' experience in the repo markets. Before joining LCH in 2012, he was Money Markets Director at Tradeweb, where he spearheaded the development of the firm's European repo offering. Prior to this, Nigel ran the UK repo desk for UniCredit Bank AG for 11 years and spent 11 years as a Senior Trader on the Warburg Securities repo desk.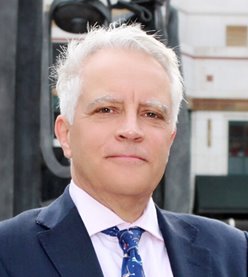 Andrew Dyson
Chief Executive Officer
The International Securities Lending Association
Andy joined ISLA in 2013 and took over as Chief Executive in mid-2016. As well as leading our advocacy efforts with policy makers and regulators, he is also responsible for defining the aims and objectives of the Association and ensuring that we meet the needs and requirements of our member firms across Europe, Middle East & Africa. He regularly participates in panel discussions at conferences and events, representing the interests of the industry and advocating the importance of securities lending to the efficient functioning of the broader capital markets.

Prior to joining ISLA, he held senior product and account management roles across the securities finance industry including Deutsche Bank, HSBC, Prudential M&G and IHS Market (formerly DataExplorers).

Before joining the world of capital markets Andy worked in commercial and corporate finance banking including aerospace finance.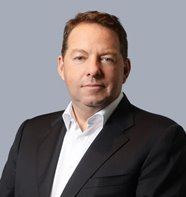 Mark Faulkner
Co-Founder
Credit Benchmark

Mark has an established track record in bringing transparency to rapidly-developing areas of financial services. Alongside his business partner Donal Smith, he co-founded Credit Benchmark in 2013, introducing the world's most comprehensive source of consensus credit risk data. In 1994, Mark spotted an opportunity to provide customers in the securities financing industry with independent specialist advice and services. The company he founded, Data Explorers, became the leading provider of securities lending data across all global market sectors, and was acquired by IHS Markit in 2012. Mark graduated from the London School of Economics and held management roles at LM Moneybrokers, Goldman Sachs and Lehman Brothers.
In 2004 Mark wrote "An Introduction to Securities Lending" It was Commissioned by International Securities Lending Association and Endorsed by Association of Corporate Treasurers; British Bankers' Association; The London Stock Exchange' National Association of Pension Funds and The Securities Lending and Repo Committee. The booklet was subsequently translated into many languages and remains accessible for free on numerous websites.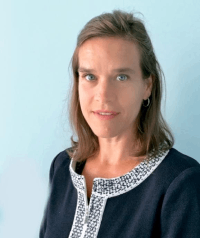 Rebekah Flohr
Managing Director, Global Head of Agency Securities Lending, Global Head of Securities Services Sales
Deutsche Bank
Rebekah Flohr is a Managing Director and the Global Head of Agency Securities Lending, Global Head of Securities Services Sales, and Head of Securities Services Americas. She joined Deutsche Bank in 2012 from J.P. Morgan where she focused on Listed Derivatives, OTC Clearing and FX Prime Brokerage. Since then she has held a number of senior positions across the organization, most recently as Americas Head of Institutional Platform Coverage where she was responsible for expanding business across Fixed Income, Currencies and Equities with the Bank's top Institutional Clients.

Rebekah is a Steering Committee member of the CIB and Global Markets Women's Network at Deutsche Bank. She is also actively involved in several mentoring and development programs.

Rebekah graduated from Denison University, attended Graduate School at the University of Chicago and now resides in Brooklyn with her husband and two children.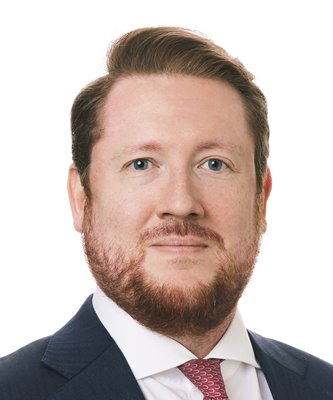 Michael Huertas
Partner, Co-Head Financial Institutions Regulatory Practice, Europe
Dentons
Dr. Michael Huertas is a member of our Banking and Finance practice and Co-Head of the Financial Institutions Regulatory Practice Group in Europe. Michael leads our Eurozone Hub and the wider Eurozone Group of multi-disciplinary, multi-jurisdictionally qualified and multi-lingual professionals who help our clients navigate and realize the opportunities in the EU – and notably the Eurozone's regulatory, supervisory and monetary policy framework.
Michael specifically advises on the Eurozone's Banking Union, the European Central Bank's monetary policy activity and the EU's Capital Markets Union workstreams, the EU's Benchmarks Regulation reforms along with the regulatory and supervisory priorities of the European Supervisory Authorities.
His structured finance practice focuses on derivatives, securities financing transactions and securitizations. Dr. Huertas also has experience advising on conduct of business and governance arrangements (in particular, the managing of NPLs and non-performing assets) and financial market infrastructure, collateral and custody arrangements.
Michael is a member of the steering assembly of the provident fund of lawyers in Hessen (Versorgungswerk der Rechtsanwälte im Lande Hessen) and lectures on derivatives and structured finance at the ILF (Institute for Law and Finance) at the Goethe-University in Frankfurt am Main.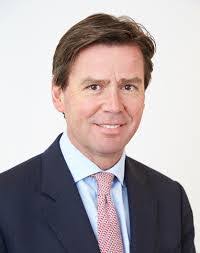 Jack Inglis
Chief Executive Officer
Alternative Investment Management Association (AIMA*)
Jack Inglis is the Chief Executive Officer of the Alternative Investment Management Association (AIMA*). He has been in the financial services industry and closely involved with hedge funds for over 30 years. Jack has held senior management positions at both Morgan Stanley, where he served for 16 years, and Barclays, where he was prior to joining AIMA. From 2007 to 2010 he was CEO of London based hedge fund manager, Ferox Capital Management. He served as a non-executive director of London Capital Group plc from 2007 to 2010 and currently sits on the board of the Chartered Alternative Investment Analyst Association (CAIA). He began his career in 1983 at UK stockbrokers James Capel (which was subsequently acquired by HSBC) and has extensive experience in origination, distribution, financing and trading across the fixed income and equity capital markets. Jack holds a Master of Arts in Economics from Cambridge University.

Jack is also Chair of the charity HFC Help for Children UK Affiliate Board and took up this role in January 2020.
*AIMA is a not-for-profit global trade association that represents the mutual interests of the alternative funds industry, including hedge funds and private debt funds. It has over 2,000 corporate members across more than 60 countries. AIMA operates out of offices in London, New York, Hong Kong, Shanghai, Singapore, Sydney, Tokyo & Toronto.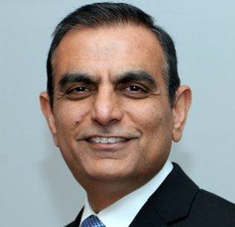 Bimal Kadikar
Founder & CEO
Transcend
Bimal Kadikar is the founder and CEO of Transcend, a technology firm dedicated to helping financial institutions optimize their businesses by taking a holistic approach to managing inventory, liquidity and funding. Transcend helps clients to increase enterprise-wide efficiency, reduce risk and drive greater business performance by creating a connected data ecosystem that spans across multiple business silos and functions. Bimal leads Transcend's business and product strategies, working closely with major global financial institutions to implement innovative technology solutions that connect the front-to-back functions to enable optimal capital decisions.

Bimal previously served in several senior roles at Citi Capital Markets Technology Division. He led the global technology organization for Citi's Fixed Income, Currencies and Commodities (FICC) businesses, and built the Prime Finance, Futures & OTC Clearing technology platform, expanding Citi's growth. Bimal also spearheaded Citi's firm-wide post-credit crisis strategy for Collateral, Liquidity and Margin, leading to the inspiration for founding Transcend's next-generation collateral and liquidity management solutions.
Dr. Sven Kasper
Senior Vice President, International Head, Regulatory, Industry & Government Affairs
State Street
Sven is a Senior Vice President and International Head of Regulatory, Industry and Government Affairs. As such, he is responsible for regulatory and government relations as well as policy development across all of State Street's businesses in Asia-Pacific and Europe, the Middle East and Africa (EMEA). He and his team monitor, analyze and provide updates about all relevant policy and regulatory developments that may impact directly or indirectly the company. Sven also regularly contributes to the work of relevant industry associations on behalf of State Street, actively engages with EU and global stakeholders to raise views and provide technical expertise on issues of importance to State Street and its clients, and speaks frequently at various public stakeholder events.
In addition, Sven leads State Street's corporate-wide Brexit program which coordinates the creation and execution of the organization's Brexit plans bringing together senior representatives from all business units and functions.
He is also a member of the board of State Street International Holdings, the holding company for State Street's principal international subsidiaries.
Prior to joining State Street in April 2010, Sven was Head of EU Public Affairs, Funds at Prudential plc in London representing the company's position in asset management related issues. Sven started his career at UBS both in Zurich and in London where he was Associate Director for European Government Affairs.
Sven is a graduate of St. Gallen University in Switzerland with a doctorate in International Affairs. A German national, Sven is married and father of one daughter.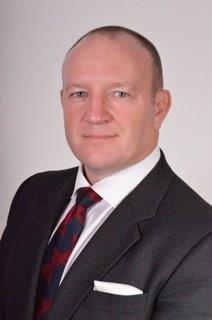 Stephen Kiely
International Head of BNY Mellon Securities Finance Sales and Relationship Management
BNY Mellon

Steve is a securities finance professional with over 20 years' experience in the securities industry, mostly in securities lending and repo. Steve is the head of the BNY Mellon Securities Finance Client Relationship Management and Business Development Teams in EMEA and Apac, where he is responsible for sales, market visibility and client management across the whole securities finance suite of products. Before he began working at BNY Mellon, Steve was responsible for securities finance sales and relationship management at Citigroup in London for seven years focusing on Luxembourg, Nordics and the Middle East. Prior to this, Steve was Head of Capital Markets Operations at HVB London, specialising in fixed income and derivative structures. Steve has extensive experience with both the buy and sell side of the market, vendors and industry bodies, and is a regular contributor to industry press and event panels.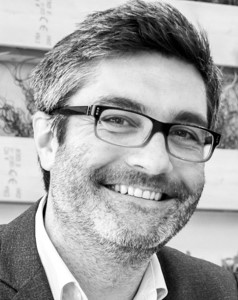 Leo (Laurent-Olivier) Labeis
Founder and CEO
REGnosys

With 15 years' experience in securities trading engineering, Leo's core expertise is in the transformational impact of technology and regulation across the financial sector.

Prior to founding REGnosys in 2016, Leo was the Global Markets head of MiFID II implementation at Goldman Sachs. Leo joined Goldman Sachs in 2003 as a Trading Strat for Fixed-Income, Currencies and Commodities and was named Managing Director in 2010.

[Leo graduated from Ecole Polytechnique in 2001 and holds MSc. from Ponts & Chaussées and UPMC Paris VI.]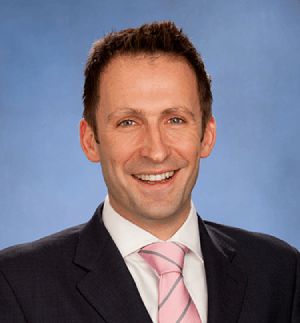 Mathew McDermott
Managing Director, Global Head of Cross Asset Financing
Goldman Sachs
Mathew is global head of Cross Asset Financing. He serves as a member of the Firmwide and EMEA Asset and Liability Committees and the Goldman Sachs International Bank Management Committee. Previously, Mathew was global co-head of the Global Liquidity Products group and had worked in the European Special Situations Group in London, where he joined Goldman Sachs as a vice president in 2005. Mathew was named managing director in 2010. Prior to joining the firm, Mathew worked at Morgan Stanley in the Securitized Products Group, focusing on structuring, financing and risk management. Mathew is a member of the Bank of England's Money Market Committee. Mathew earned a BA (Hons) in Accounting and Finance at Nottingham. He has been a member of the Chartered Institute of Management Accountants since 1999.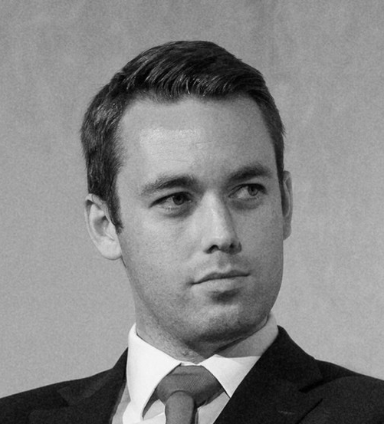 Ciarán McGonagle
Assistant General Counsel
ISDA's Legal Technology Working Group
Ciarán McGonagle leads ISDA's Legal Technology Working Group, which is focused on delivering increased standardization and digitization of ISDA documentation. Recent projects include the development of the ISDA Documentation Taxonomy and publication of the ISDA Clause Library. Mr. McGonagle is responsible for ISDA's legal work on Fintech, and has produced analysis of how new technology like smart contracts and DLT might be applied to derivatives products and documentation. Mr. McGonagle also supports ISDA's legal and policy work on EU financial services regulation, including EMIR, MiFID II and CSDR.
Prior to joining ISDA, Mr. McGonagle spent over five years at Deutsche Bank, where he worked in the bank's legal department specializing in derivatives and structured products. He also spent some time in Deutsche Bank's Global Regulatory Management Group. He has also worked at Morgan Stanley and at Allen & Overy.
Mr. McGonagle has a law degree from Queens University Belfast.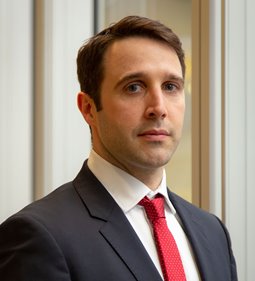 Paul McGuigan
Director, European Head of Securities Lending
Scotiabank
Paul McGuigan joined Scotiabank in 2016 as the European Head of Securities Lending, which is part of the Prime Services team, within Global Banking and Markets. He is tasked with improving the infrastructure and trading capabilities from Europe, to solidify Scotiabank's global footprint and service Scotiabank's ever-growing international client base. Paul has over fifteen years' experience in equity finance, having started his career at Deutsche Bank in London, and gained international experience working in Tokyo. He has a wide experience within equity finance; having traded equity swaps, index futures, collateral, and securities lending with the buy and sell-side.

Paul graduated from the University of Leeds and holds a Batchelor of Arts degree in History.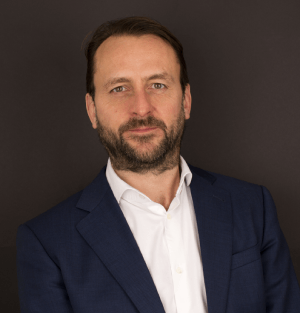 Phil Morgan
COO & Head of Business Development
Pirum Systems
Phil Morgan is COO & Head of Sales at Pirum Systems. Previously, he was a Managing Director in Nomura's Prime Finance business and had responsibility for Equity Finance, Delta 1 and Prime Brokerage in EMEA. After starting his career at Chemical Bank in 1996, he went on to hold several positions at JPMorgan, culminating in sales responsibility for their clearance & collateral management products (including tri-party). In 2007 Phil left JPM to join Lehman Brothers and ran Liquidity Sales across fixed income and equity, before joining Nomura following the integration of the Lehman business in October 2008. He holds a BSc (Hons) from Cardiff University.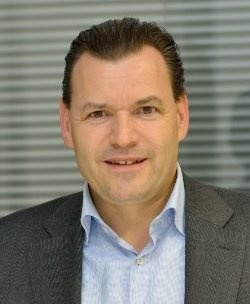 Marcel Naas
Managing Director
Eurex STS

Marcel Naas is Managing Director of Eurex STS, the Buy-in Agent Service of Deutsche Börse Group since October 2019. Prior to this, he was Global Head of Funding & Financing from 2016 till 2018 and has been Managing Director of Eurex Repo from 1999 till 2019 with more than 25 years' experience in the area of funding and financing. From 2006 to June 2014 he was also Managing Director of Eurex Bonds.

Prior to joining Eurex in 1999, he was a senior business consultant at a start-up company for risk management solutions, where he was in charge of strategic product development for 2 years. At UBS from 1990 till 1997, he worked in the treasury trading department in various positions. This included the role of deputy head of money markets, covering global interest rate risk management, cross product trading and balance sheet optimisation by proactive A&L management.
Marcel Naas holds a bachelor degree in Business Administration.

He attended the Senior Executive Program at Stanford University, CA, USA in 2005.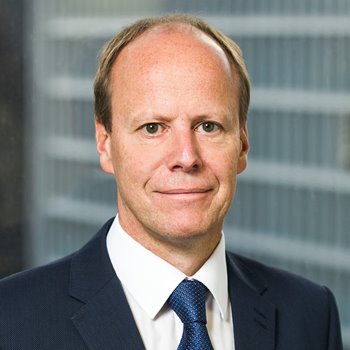 Ed Oliver
Managing Director, Product Development
eSecLending (Europe) Ltd.

Ed is Managing Director, Product Development at eSecLending (Europe) Ltd. and is responsible for leading the company's product development efforts focused on new markets, collateral and liquidity solutions and regulatory initiatives. Ed joined eSecLending in 2010 having begun his financial services career in 1988. Prior to joining eSecLending, Ed held positions at Data Explorers (now acquired by IHS Markit), Northern Trust, Baring Asset Management and Lloyds Bank. Ed is also on the Executive Committee of the Pan Asia Securities Lending Association (PASLA) and is a Board Member of the International Securities Lending Association (ISLA).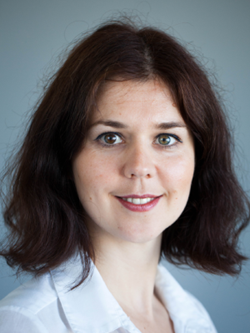 ​Tatyana Panova
Head of Unit, Capital Markets Union
DG FISMA, European Commission
Tatyana Panova is the Head of the Capital Markets Union Unit in DG FISMA. Prior to this, Tatyana headed another unit in DG FISMA and served in the private office of Vice-President Valdis Dombrovskis where she was responsible for Capital Markets Union, securities markets, asset management, insurance, free movement of capital and competition. Before joining the Cabinet, Tatyana was a Deputy Head of the Securities Unit in DG FISMA. In her previous jobs, Tatyana coordinated the preparation of ECOFIN, COREPER II and Economic and Financial Committee in DG MARKT and managed aviation anti-trust cases in DG COMP. Prior to joining the Commission in February 2005, Tatyana worked in corporate advisory services of Ernst&Young, as well as held internships with both the European Central Bank and European Commission. Tatyana is a trained economist with specialisation in financial services.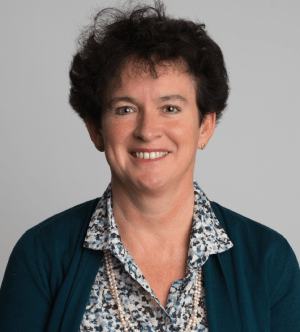 Ilse Peeters
Head of Government Relations and Public Affairs
Euroclear SA/NV
Ilse Peeters, Director, is the Head of Government Relations and Public Affairs at Euroclear SA/NV. Government Relations was part of the Euroclear Corporate Strategy Division until 2017. It is now part of the Compliance, Regulatory Management and Public Affairs Division.
Ms Peeters works closely with key EU public policy stakeholders on relevant industry issues, while ensuring the effective external communication of Euroclear's strategy. Over the last ten years, she has been involved in the main regulatory initiatives that have shaped the post-trade industry. Her recent focus is on technological innovations such as Distributed Ledger Technology (DLT) and ICOs and their regulatory and legal challenges.
Ms. Peeters joined Euroclear in 1988. In her early years, she held positions in cash operations, marketing and operational documentation, and business analysis. She then became senior business analyst in the team that prepared the transition to the euro in 1999. She moved to Risk Management where she was responsible for preparing banking risk policies and procedures upon the creation of Euroclear Bank in 2001. Ms. Peeters joined Government Relations in 2003.
Ms. Peeters holds a Masters' degree in Commercial and Financial Sciences from the Economische Hogeschool Sint-Aloysius (EHSAL) in Brussels.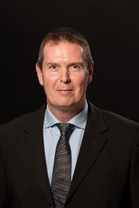 Paul Pirie
Head of Collateral Services, Luxembourg
J.P. Morgan
Paul is apart of J.P. Morgan's global product team for the Collateral Services business, and the Digital Collateral lead.

Having completed a degree in Law and a masters in Corporate Finance, Paul moved to Luxembourg to manage the Trust Company operations for Morgan Stanley. At the turn of the millennium, he made a change to help set up and develop the Securities Financing business at Clearstream. Some years later, Paul took on the challenge of implementing a Global Shared Services model in RBC, which then led him into the financial services advisory sector and to PwC. This took Paul all over the world and helped to develop a broad knowledge and skill set.

During his career, he has been principally based in Luxembourg, with some years spent in South Africa, the UK, Canada, and Singapore.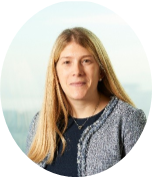 Cathrine Poulton
Head of Client Management EMEA
Managing Director
State Street Securities Finance

Cathrine Poulton is a Managing Director and the Head of Client Management for Securities Finance in EMEA. She is responsible for existing customer management across Securities Finance including Enhanced Custody and Agency Lending. Clients include asset owners, official institutions, asset managers, insurance and hedge funds.

Ms. Poulton joined State Street Securities Finance as a Relationship Manager in 2014. Prior to joining State Street, she held a variety of positions within trading, client service and finance groups at J.P. Morgan.

Cathrine graduated from The University of Bournemouth and holds a Bachelor of Arts degree in Financial Services.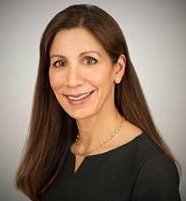 Ina Budh-Raja
Director, Securities Finance Product & Strategy Team
Bank of New York Mellon
Ina Budh-Raja is a Director in the Securities Finance Product & Strategy team at Bank of New York Mellon, responsible for EMEA regulatory strategy, including ESG product development for Securities Finance. As a core member of the BNYM ESG Corporate strategy team, she is co-chair of BNYM's global Markets ESG working group. Ina joined BNYM in 2018 from the State Street Bank & Trust Securities Finance business, where she was Head of Regulatory Affairs, EMEA. Prior to that Ina was Managing Counsel for State Street's Securities Finance business in EMEA and previously, derivatives & securities finance legal counsel supporting the equity finance and money markets desks at Deutsche Bank AG, London.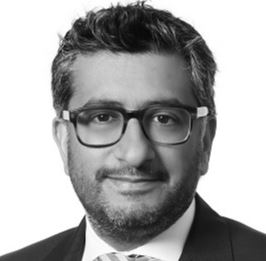 Deepak Sitlani
Partner, Derivatives and Structured Products Group
Linklaters LLP
Deepak Sitlani is a Partner in the Derivatives and Structured Products group at Linklaters LLP in London. He specialises in OTC derivative and repo and stock lending arrangements, advising on structured transactions and the new regulatory environment. Mr. Sitlani regularly advises both buy-side and sell-side clients, including banks, insurance companies, investment managers, hedge funds, pension funds, and corporates.

Mr. Sitlani's recent experience includes acting on a number of primarily private and confidential transactions covering the full spectrum of asset classes, including strategic corporate equity derivatives, liability driven strategies for pension funds, complex loan and project finance hedging arrangements, collateral transformation structures and disposals of derivative businesses. He advises on the implementation of EMIR, including negotiating client clearing and uncleared margin documentation, as well as other regulations, such as Securities Financing Transactions Regulation, the Bank Recovery, and Resolution Directive and the EU Benchmark Regulation.

Mr. Sitlani has acted for ISDA on Brexit, the EU Benchmark Regulation, the development of fallbacks to IBOR, drafting the 2020 ISDA Interest Rate Definitions, ISDA's English Law opinion on e-contracts, the development of the next generation of initial margin documentation, the posting of Japanese collateral as initial margin, the 2011 Equity Derivatives Definitions, and a template emerging markets equity option confirmation. Mr. Sitlani has been one of the teams involved in ISDA Create - IM, a collaboration with ISDA to produce an online initial margin negotiation platform. Mr. Sitlani is a regular speaker at ISDA sponsored conferences and is a member of the Secured Transactions Law Reform Project.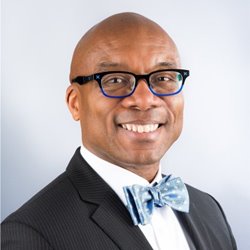 Sonelius Kendrick-Smith
Head of Corporate Treasury Solutions, Americas
DWS
Sonelius Kendrick-Smith is Head of Corporate Treasury Solutions, Americas and a senior portfolio manager for Deutsche Asset Management. In these roles, he is responsible for the management of approximately $100B of Liquidity Management's core strategies, as well as the alignment of business strategies for Corporate Treasury's Global Client Group.
Mr. Kendrick-Smith's significant expertise in tax exempt/municipal, investment grade and short duration investment products serves clients well in determining the appropriate solutions for their operational cash and short-term investment needs. He has managed a variety of strategies including tax exempt, government and prime money market funds, as well as short duration funds and separately managed accounts.
Mr. Kendrick-Smith began his career as an associate at Scudder Kemper Investments in Chicago in 2000 before joining Deutsche Bank in 2002 as a trader.

Simon Sourigon
Global Head of Security Optimization (Collateral Trading, SLAB, Single Stock Forward)
& Head of Global Securities Financing Americas
Natixis CIB Americas
Simon Sourgion holds Master ESLSCA - Paris «Financial Trading» with honours and a Bachelor of Arts in Financial Economics at the Manchester Metropolitan University (UK). He has 5 years within Equity Finance and Delta one space at Natixis.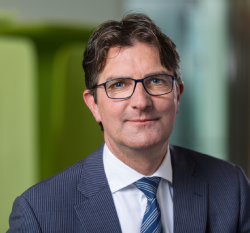 Roelof van der Struik
Investment Manager
PGGM
Roelof van der Struik joined PGGM in 1998. PGGM is a not-for-profit service provider for six Dutch pension funds with over €230bn in assets under management, providing pension administration for approximately 4.4 million people. Currently, Roelof is Investment Manager with the Front Office Treasury department at PGGM, responsible for securities lending and cash and collateral management.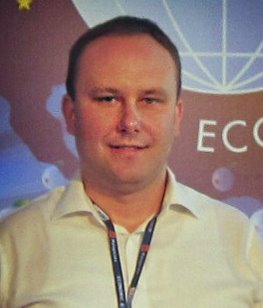 Radek Stech (PhD)
ICSF Chair and Founder/CEO of the Sustainable Finance, the Law and Stakeholders (SFLS) Network
University of Exeter
Radek Stech (PhD) is the ICSF Chair and Founder/CEO of the Sustainable Finance, the Law and Stakeholders (SFLS) Network at the University of Exeter Law School. He has more than 10 years of solid research, consultancy and advisory experience in sustainable finance, banking and environmental law in collaboration with such stakeholders as the US Chamber of Commerce, the World Bank, the Welsh Government, WWF UK and leading international law firms. He has held fellowships at George Washington University Law School, the World Bank Group, and the Global Alliance for Banking on Values (GABV). Radek led the initial high-level working group for PSSL and ICSF between 2018 and 2019 during which he framed securities lending as a distinct finance dynamic that would benefit from a dedicated ESG standard. He is convinced that sustainable securities lending will play an essential role in the success of the Global Sustainable Finance Market.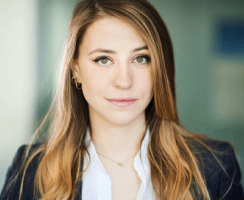 Tijana Stojanovic
Senior Account Manager
FleishmanHillard
Tijana Stojanovic is a Senior Account Manager at FleishmanHillard, where she advises clients across the financial services sector on sustainable finance, corporate governance and non-financial reporting policy issues. Prior to joining FleishmanHillard, she worked under the European Affairs Project Director at Mazars. She holds a Master's degree in Economics and Public Policy from Sciences Po Paris.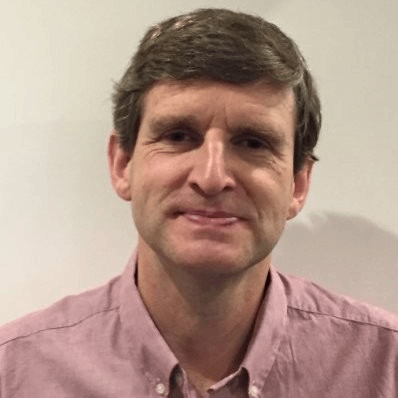 Martin Walker
Head of Product Management
Broadridge

Martin Walker is the Head of Product Management for Broadridge's Securities Finance and Collateral Management division. Former roles include Global Head of Securities Finance and Treasury IT at Dresdner Kleinwort and Global Head of Prime Brokerage Technology at RBS Markets. He has also worked as a consultant and researcher in capital markets with several papers published. He contributed to the new book, Evidence-Based Management – How to Use Evidence to Make Better Organizational Decisions, and his first book on Capital Markets infrastructure will be published later in the year. He has an MSc in Computing Science from Imperial College, London and a BSc in Economics from the London School of Economics.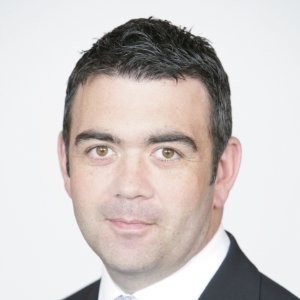 James Templeman
Managing Director - Head of Securities Lending Europe
BlackRock
James Templeman, Managing Director, is a member of BlackRock's Securities Lending team. He is Global Head of SL Trading and has overall responsibility for the European SL business.

Mr. Templeman's service with the firm dates back to 2001, including his years with Barclays Global Investors (BGI), which merged with BlackRock in 2009. At BGI, he was a member of the Securities Lending team and was head of trading for Europe. Prior to joining BGI, Mr. Templeman was the head of securities lending & derivatives support at Cogent Investment Operations, part of the AMP Group.

Mr. Templeman is currently a Director of Equilend and served on the International Securities Lending Association's Executive Committee for ten years, including two years as Chairman. Mr. Templeman earned a bachelor's degree in politics and economics from Leicester University in 1992.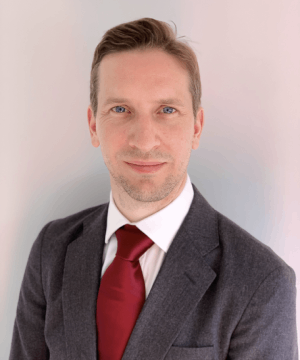 Mark Weston
Executive Director - pricing, risk and financial resource management
UBS Investment Bank
Mr. Mark Weston works in the Pricing, Risk, and Financial Resource management team within the Financing business of UBS Investment Bank. He is responsible for Risk Weighted Asset optimisation for the Financing Business globally and is the Equity Finance product head within the Business Risk team.
Mr. Weston has 14 years' experience in Investment Banking starting his career in 2006 at RBS where he was an Equity Market Risk manager for 6 years before moving to UBS.
Mr Weston holds a 1st class Mathematics degree from the University of Nottingham.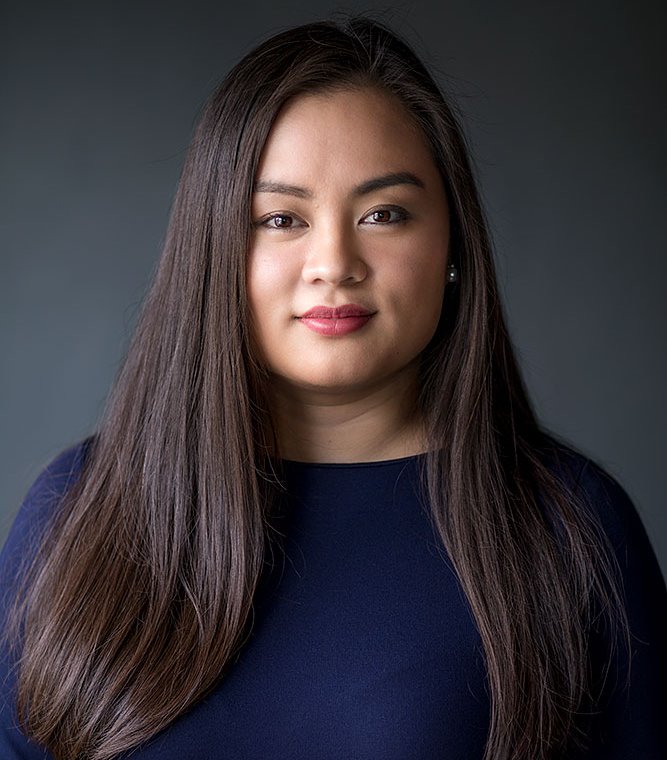 Dongyi Yin​
Collateral & Securities Lending Manager
MN
MN's Collateral Management processes and Securities Lending program are her focus areas. Her areas of expertise include regulatory aspects, systems, technology, and innovation.

In addition, she is continuously striving to optimize efficiencies for beneficial owners whilst incorporating ESG aspects.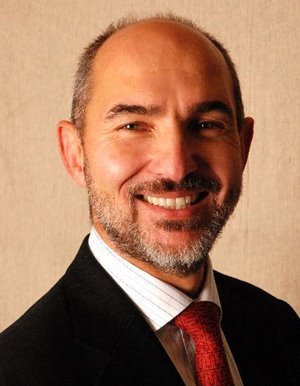 Roy Zimmerhansl
Practice Lead
Pierpoint Financial Consulting
Roy Zimmerhansl is Practice Lead at Pierpoint Financial Consulting, a boutique securities finance consultancy. Roy is a recognised expert with many decades' experience in securities finance and collateral management with a strong banking background.

He possesses a unique holistic business perspective gained through senior roles at commercial and investment banks, prime brokers, proprietary trading firms; as well as expressing more entrepreneurial flair launching a trading platform for an interdealer broker, acting as product advisor to a fintech firm and as a consultant for change to banks. Communication is key to all Roy does and he has honed his skills as an editor of two trade journals; through chairing/participation in industry conferences in North America, Europe, and Asia; and as the co-author of white papers on the topics of Central Counterparties in Securities Finance and ETF Liquidity and Securities Finance.

Roy has been a board member of industry associations in Europe and Asia, been a member of the Bank of England Securities Lending and Repo Committee and acted as an expert witness in legal cases in the UK and the US. He has been the fortunate recipient of Lifetime Achievement Awards from both Global Investor Magazine and Global Custodian Magazine.